A brief outline on the Indian Auto Industry :
The eighty year old automotive industry in India is the fifth largest in the world. Despite being considered a major player, India commands a very small fraction of global exports in the automotive and automotive parts industry, that has seen difficult times owing to the slowdown in businesses over the past six months. The Indian automotive industry accounts for 2.3 per cent of India's Gross Domestic Product (GDP) and employs over 3 million people.
With the onset of the pandemic, the Indian Auto Industry has experienced a downturn owning to the cessation of automobile parts imports. India has always been dependent on other nations for automobile parts, and the reduction on imports, was a severe blow to a sector that relies heavily on imports. Dr. Pawan Goenka, Managing Director of Mahindra and Mahindra addressed this issue at length by putting forth five provocative, yet pertinent questions to the Indian Automotive Industry.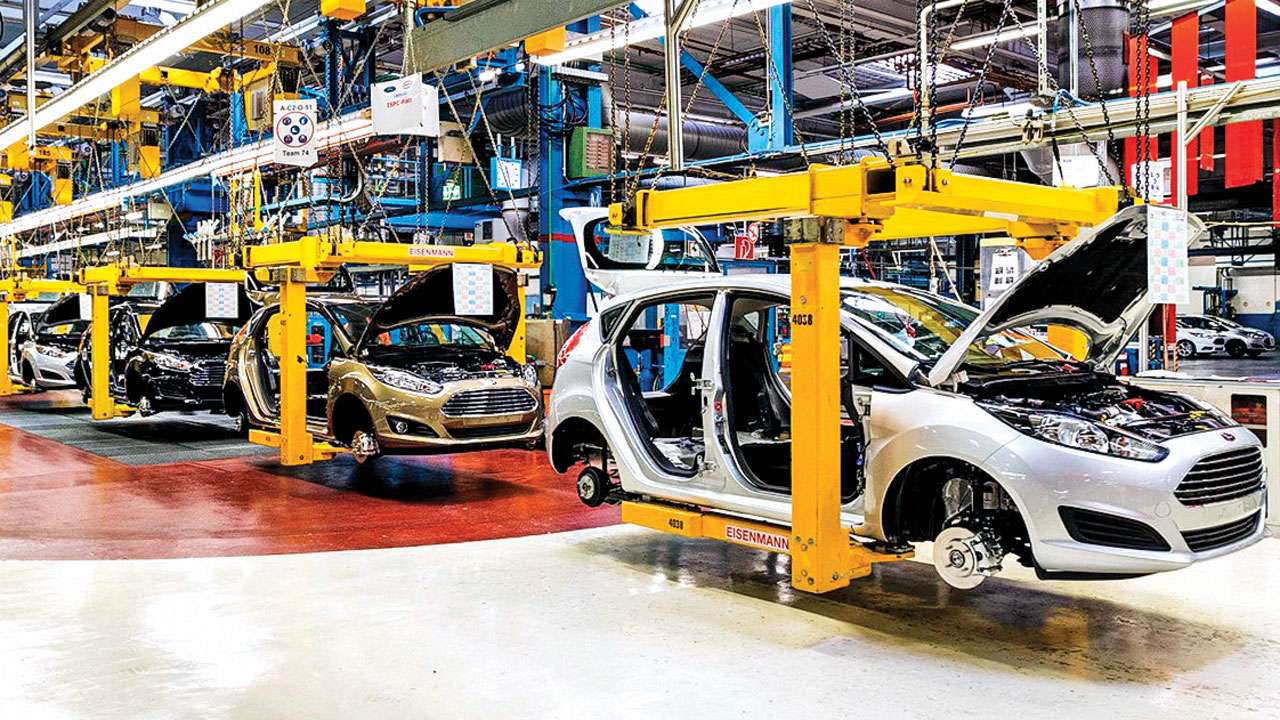 A Pioneer's Insights :
Addressing delegates at 60th ACMA convention, Dr. Goenka described the pandemic as a godsend and urged automotive and automotive parts manufacturers to use this opportunity to effect a change for long term benefits.
By emphasizing on the need for innovation and research through the talk, Dr. Goenka highlighted the need for developing indigenous technologies in India. The questions put forth, provided food for thought and set the ball rolling on making India a sustainable auto-component hub that provides for both domestic and international markets.
The Indian auto-part industry relies on China, Japan, Korea, and Germany, especially in the areas of electronics and electric vehicles. India is among the top five nations when it comes to global automotive production, yet India's share in the auto component export market is less than 1.5%. The need to rise up to demand exists more than ever before.
Questions to provoke the Indian Auto Industry :
Can we and should we delink from imports completely?
As Dr. Goenka noted in his speech, de-linking from imports is exceptionally difficult and unnecessary. The three top constraint switch's curtail manufacturing in India, resulting in the need for imports are, capacity constraints, technology and capability gaps, and cost benefit. India needs to address these three gaps by taking pre-emptive action.
Some nations have better technological expertise and it is a wise decision to have some imports as manufacturing everything in India will require immense changes that may not be possible at this moment.
Do we have a 'Right' to get a sizeable share of the GVC (Global Value Chain)?
Dr. Goenka feels that the growth on the Indian Automobile and automobile components sector is insufficient to take us far.  He stressed on the importance on introspection to understand what will attract importers to India. He also put forth the idea of incorporating Mergers and Acquisitions in the growth strategy to get a sizable chunk of the Global Value Chain.
Can we become a global hub for shared mobility Electric Vehicles (EV)?
The Electric Vehicle market has grown globally over the past few years. In order to be a global exporter, India needs to build a narrative that attracts other nations and makes them want to import from India.
Dr. Goenka, noted that India has managed to achieve this feat with the IT sector, and put forth the notion that it is time for India to step up the gas on the Electric Vehicle market by predicting the demand and being prepared for it.
Nations like china, predicted the demand and created infrastructure that was years ahead of its times. Dr. Goenka urges Indian Automotive Manufacturers to follow the footsteps of China, by preparing for the demand in advance in lieu of building infrastructure only to cater to the demand of today.
How and when do we become truly global
The Indian auto industry is the fifth largest in the world, but this does not indicate the real picture. The current scenario does not look bright and India may drop to the tenth place in the list. As India has only supplier (Mother son Sumi) among the top 50 automotive component manufacturers, we have a long way to go to become global. In order to reach international markets, Dr. Goenka urges Indian Automotive manufacturers to adopt a two pronged approach that focuses on innovation, technology, and inorganic expansion.
Do we have the mindset to be Atma Nirbhar (Self Reliant)?
India needs to take baby steps towards becoming self-sustainable. Dr. Goenka believes that the road to a sustainable and self-reliant lie in our minds. He emphasized on the need to have faith in the ability we, and other Indians in order to make Atma Nirbhar a reality. All players in the automotive and automotive parts industry need to join hands and play a key role in formulating policies that facilitate and bring about self-reliance in India.
Power Stroke : Takeaway Message
India had been had a long rope of several decades to become self-reliant. However, owing to several factors, primarily cost benefit, India did not become sustainable. The pandemic and slowdown is a blessing in disguise, a wake up call for Indian Automotive Manufacturers and the government to provide for the infrastructure to increase exports.
Stability and sustainability is most important of the Indian Auto Sector at this point of time. Only once we reach this point of sufficiency, can the Indian Auto Sector confidently export to other nations. The day India achieves truly sustainability is not far if all Auto Sector Companies join hands in strengthening the sector by improving innovation and growth.
Dr. Goenka signed off saying "The time has come to redefine the new normal that will chart the growth path for the automotive component manufacturers going forward." The time has indeed arrived for the public, government, and industries, to take steps and leaps forward in helping India become a self-reliant hub for automotive export.
Sources :
https://www.autocarpro.in/analysis-report/analysis-dr-pawan-goenka%E2%80%99s-10-mantras-for-india- auto-inc-to-ride-out-the-slowdown-and-emerge-futurefit-44030
https://auto.economictimes.indiatimes.com/news/industry/pawan-goenkas-5-provocative-questions-to-indian-auto-industry/77947281
https://en.wikipedia.org/wiki/List_of_countries_by_motor_vehicle_production
0